Village in Galilee where Jesus grew up.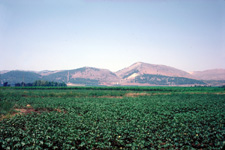 Hills outside Nazareth

A small village in Galilee, Nazareth was the home of Mary and Joseph. Although Jesus was born in Bethlehem, he grew up in Nazareth. Local disdain for Nazareth is evident in the comment, "Can anything good come out of Nazareth?" made by Nathanael, who came from the nearby town of Cana (John 1:46). According to Luke 4:16-30 Jesus told the people in a synagogue at Nazareth that the Spirit of the Lord was upon him. The crowd grew angry and wanted to kill Jesus, but he left Nazareth for Capernaum.